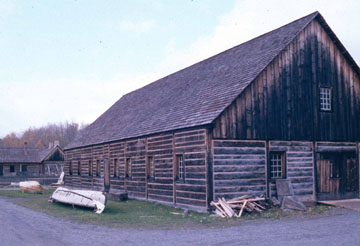 In learning of the tragedy that took place at the Forts of the Forks in March of 1811, we can wonder about who exactly was this

François Pilon

who died there along with three other Northwest Company employees. We must remember that Pilons had been in Canada since the late 1600s and several generations of Pilons had had time to create several little François!

In an earlier study we went through the

Rapports de l'Archiviste de la Province du Québec

in order to compile a list of Pilons who had signed contracts as

voyageurs

in the fur trade. There were 5 such contracts signed by persons names François Pilon (follow this link). Moreover, in these same

Rapports

, there was a François Pilon employed by the Sieur d'Ailleboust who received a special permission to travel to the post at La Baie in 1743 in order to carry on trade. In addition to this particular François Pilon, it would appear that at least three other, different François Pilons are represented among the contract signators. There was one active in the 1750s, basically at the end of the French regime. A 30 year hiatus occurred before another François Pilon signed up in 1788 for work in

les pays d'en haut

or the

upper countries

. Finally, another long period followed before a last François Pilon (that we know of, mind you), signed a contract in front of a notary to enter into the service of MacTavish, Frobisher & Co., one of the partners of the Northwest Company.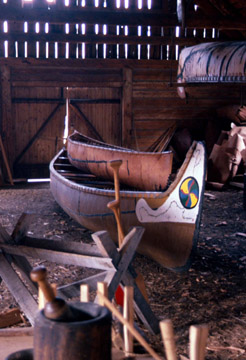 The question of who was the François Pilon who perished at the Fort of the Forks required some qualifications. Without a doubt, the

voyageurs

who crossed the continent between Montréal and the more distant fur trade posts such as the Fort of the Forks, must have been among the hardier of the voyageurs available to the company. They must have selected from among the youngest, the more robust and the strongest. But physical aptitude was not all that was important. These individuals also had to have good sense and some experience. Such qualities were essential when undertaking such long voyages where they would spend several years far from home and living among people having different ways of life and customs that appeared foreign to them (and vice versa!). Based on these considerations, our François Pilon was likely between 20 and 35 years old when he died in 1811. In other words, he was probably born between about 1775 and 1790.

Perhaps our François was married and perhaps he had children. However, it is likely that his parish's records never recorded a burial for him. In other words, he would have no known date of death or burial in his official church records.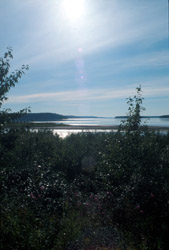 It was with these conditions that Jean Pilon and Robert M. Pilon,

Pilon International

partners, undertook their respective searches of their very extensive genealogical databases in order to identify the most likely François Pilon who would have died at the Forks along with his friends Louis LeMay dit Poudrier and his son, and William Henry.

An answer was not long in emerging from the database of more than 50,000 names, and they are:



François Pilon

, son of Joseph Marie Pilon and Geneviève Guérin/St-Etienne.
Born May 26, 1778 at Les Cèdres, county of Soulanges, Québec.
He had one sister and four brothers of which one of them, Jean-Baptiste, had married and Iroquois woman, Catherine Ganwacennaiens.



François Pilon

, son of Joseph Pilon and Marie-Louise Riel/L'Irlande.
Born November 11, 1786 at Berthierville, county of Berthier, Québec.
He had five sisters and four brothers. He is the least likely candidate in spite of lacking a known date of death since a second François Pilon was born to this family in 1795 leaving us to conclude that the first had died before then.



François Pilon

, son of François Amable Pilon and Madeleine Périneau.
Born June 25, 1787 at Pierrefonds.
He had three sisters.