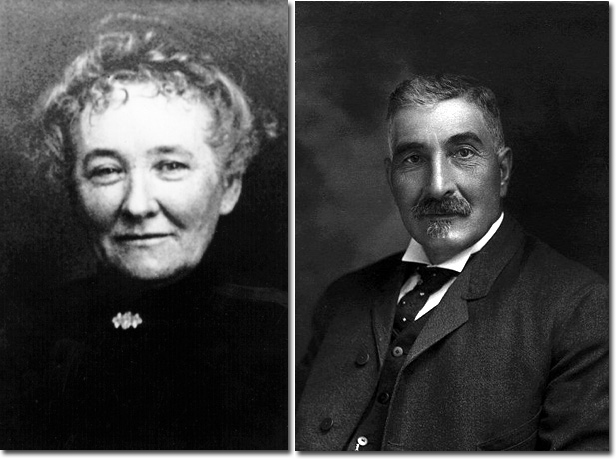 Victor Pilon was born January 9, 1849 and was part of the second generation of Pilon's born in the Amherstburg area. He was the grandson of Antoine Pilon (1789-1850), a voyageur from the west island of Montreal who started the line of Winsor area Pilon's.

Victor married Olive L'heureux (December 4, 1855-January 3, 1928) on October 2, 1874 in the St.Jean-Baptiste church in Amherstburg. Olive was the daughter of François Prosper L'heureux and Marguerite Robidoux. Olive and Victor had at least 12 children during their many years. All but one survived into adulthood. Victor died March 2, 1910.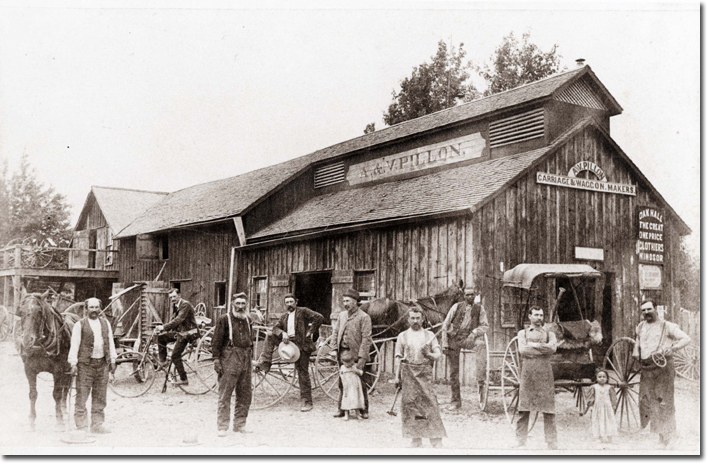 In this photograph of the A&V Pillon blacksmith shop, the gentlemen in the middle with a hat on and holding a young girl by the shoulder certainly appears to be Victor Pillon.

Patrick Pillon of Amherstburg has recently shared a copy of his image which is dated 1895. The people in the photograph, from left to right, are: Alex Boufford, Dr. Fuller (vet), Eli Bondy, Pete Bondy, Victor Pillon with Rosa, Talley Lemay, Dave Foster, Frank Gignac, Aunt Stella, Antoine Pillon. Many thanks for sharing this precious information Patrick!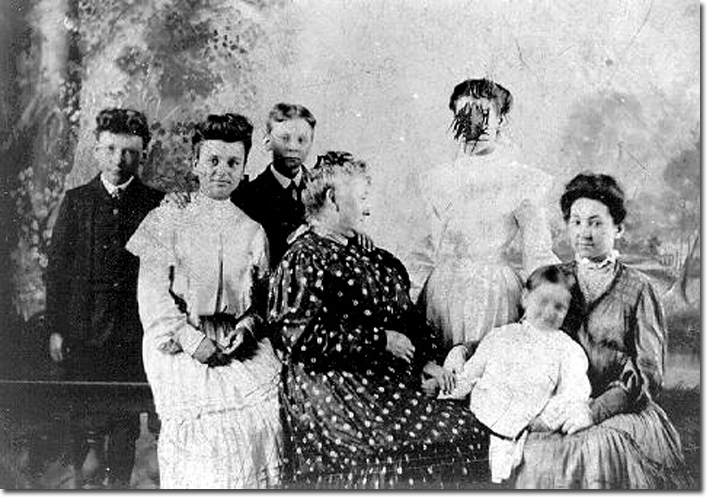 Some of the Pike Road Pilon's. From left to right: Louis Victor Pilon (Elena Marontate), Emma Louise Pilon (Frederick W. Phillips), Denis Napoléon Pilon (Anne Ouellette), Olive L'heureux, Olive Mina Marie Pilon (John Power), Marie Rose Délima Pilon (George Long) on the knees of Elizabeth Pilon (Luc Ouellette).