Hugo Pilon wrote children books and text books about nature for schools.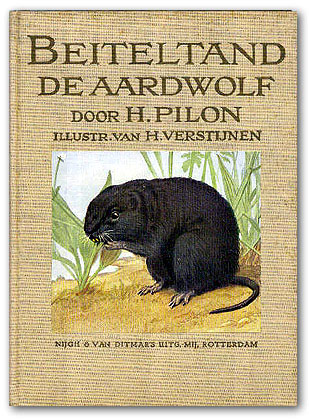 The titles of his children books are:
De boschkat van `t Spanderswoud (1925)
Beiteltand, de aardwolf (1927)
Avonturen op de Leeuwenplaats (1929)
In de jongenskiel (1929)
De dolingen van Dikspriet (1930)
Oelevlucht (1931)
Gezellen op het levensfeest (1949)
Schemertijd (without year)
The text books for elementary schools are:
De boerderij (part one `Grond` in1928 ; part two `Plantenteelt` in 1928 and part three `Veeteelt` in 1928).
Bloeiende sfeer (an annal in 1929)
Blijde leven (5 parts and 5 workbooks in 1930)
In het rijk van vreugd en smart (5 parts, between 1926-`30)
De natuur (3 parts, between 1929-`30)
Also he made bible exhibitions and was director of a choir at Hilversum between 1927 and 1932.