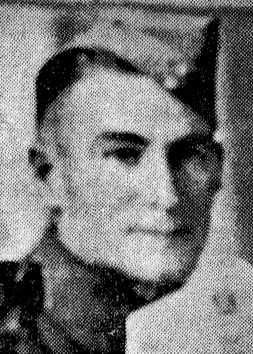 Private Emile Clarence Pilon (Reg. No. B110236) died in Belgium, April 16, 1945, at the age of 37, just three weeks before the end of the Second World War. In fact, he died not in combat, but from injuries resulting from being hit by a tram in the Belgian city of Antwerp (

follow this link

to read the text of a letter to Emile Clarence Pilon's widow explaining the circumstances of his death). Regardless of the cause of death, this tragedy left a large void in the family which remained behind in Canada (he was one of 12 children), but also in the new family he had created in England.

Recently, his son, Graham Bernard Clarence Pilon, who was only 5 months old when his father died, made available copies of several documents relating to Emile Clarence Pilon and has generously allowed them to be integrated into this memorial to his father, as part of the Pilon International web site. We are very grateful to him for this kindness.
---

Emile Clarence Pilon, the son of Joseph and Alice Pilon, née Tremblay, was born in Hull, Québec on January 7th, 1908, just across the river from Ottawa, Canada's capital (click here to retrace his family history back to 17th century France). However, when he enlisted into the Canadian Army at Sudbury, Ontario on March 30, 1942 (click here to view his enlistment document), his place of residence was at Blind River, Ontario, located along the north shore of Lake Huron.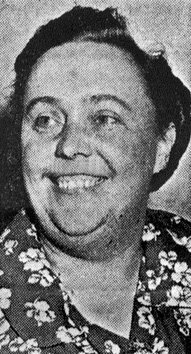 Private Emile Clarence Pilon was married to Iris Annie Bowers on February 28, 1944 in the parish church at Medstead, Southampton, southern England, Iris Annie's hometown (view the certificate of permission from the Emile's commanding officier to allow the marriage to take place). However, their banns were proclaimed at the end of January, 1944 in the church of Alvie, Invernesshire, Scotland (view this document), where Emile was stationed as a member of No.5 Coy, Canadian Forestry Corps (follow this link to learn more about the valuable work done by the CFC during WWII).
According to the official CFC history, by the end of August of 1944, the Corps was in operation in Europe, providing not only the necessary supplies of wood and wooden products and equipment for the Allied war effort, but also serving as front line soldiers, most notably facing the German counter-offensive in the Ardennes in December of 1944.
Today, Emile Clarence Pilon lies in the Schoonselhof Cemetery, Antwerp, Belgium where he was buried on April 19, 1945 in Plot 4, Row 2, Grave 24 (click on the image of his gravestone below to see an enlargement of it). Few in England and Canada probably remember the not so young Canadian lumberjack who swept into Southhampton to marry one of their daughters, but his son keeps his memory alive. In 1961, the Canadian Board on Geographical Names notified Iris Annie Pilon that a lake in Canada was being named to honour her late husband. The bird-shaped water body lies north of Blind River, within the Mississagi Provincial Park, and was apparently in a region frequented by Emile Clarence when he was a young man.



In wartime medals are given to soldiers to recognize their service and their bravery (follow this link to view the types of medals that were awarded, posthumously, to Emile Clarence Pilon). Another medal, the memorial cross, is given to a soldier's mother or widow (follow this link to view the type of Memorial Cross that would have eventually been sent to Iris Annie Pilon). These all serve as constant reminders of sacrifice and giving, as well as the ultimate futility of war.